Bodymechanix is now open for business with full PPE and sanitisation measures in place.

We treat…
– Back/ Neck Pain
– Sports injury
– Foot pain
– Ankle/knee pain
– Postural dysfunction
We can cater for you, whether it be a relaxing massage, sports injury or tight and overworked muscles! We are located in the Marina House, Block V, East Point Office Park.
To find out what treatment is best suited to you please select from the Treatments tab above.
Shane McKay. MIAPT.
Mobile: 087 943 6093
Email: info@bodymechanix.ie
"The doctor of the future will give no medicine, but interest his or her patient in the care of the human frame, proper diet and the cause and prevention of disease" ~ Thomas Edison
Bodymechanix is available for Video consultations via Zoom, Skype or Facebook messenger.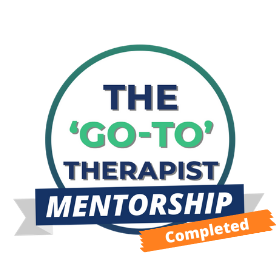 Testimonials…
---
"My recurring knee pain was preventing me from exercising and impacting my mobility. After a couple of sessions with Shane, I am now pain free and back running. Thanks to the new stretches and exercises demonstrated by Shane, I can ensure that the pain does not reoccur. Thanks Shane."

11th August 2016
"I came to Shane with a trio of chronic pain problems in my knee, neck and lower back. I was convinced that these pains were just a fact of life and I would never be free from constant pain, weakness  or discomfort again.  I had learned to live for many years with these.

 

After just a couple of visits to Shane I was pain free and feeling transformed.

I never realised what a drag constant, dull pain is on your enjoyment of everything in life and how it robs you and your family of the best bits of your personality.

I am in such good spirits now and feel great; my family are also delighted as the pep is back in my step!

 

Shane is the consummate professional who has an obvious passion for and deep understanding of his work. He explains everything to you in an easy to understand manner and he gives great after care exercises to keep things feeling right after he's fixed you. You will always feel safe, comfortable and listened to.

I cannot recommend him highly enough.

 

Please take these words to heart.

No matter how busy you are and pressed to cover the costs of this modern life; be good to yourself and spend a small amount of money and time to go to Shane and get your body pain fixed; it has made this busy life so much easier for me to get on with, I am sure he could do the same for you."

Best Regards & Thanks,

Tom.

Tom Bannon PhD

9th August

2016
''Once more, congratulations on the running of the course, you were a

brilliant instructor throughout.''

Kind Regards,

Ana

Ana Gutierrez

HR Manager (Ireland & Spain)

MISYS
 ''Shane thank you for the OFA course it was enjoyable throughout especially the role play!I wasn't bored once!thanks again.''

 Martina Byrne

Office manager

MISYS
Hi Shane,

"We thoroughly enjoyed the course, you're an excellent teacher.Thanks again!"

Patricia Hewitt

Fineos

Manager-Facilities & Travel.

 
"I learned about Body Mechanics from my manager here in my workplace in Eastpoint.
Shane came highly recommended so I decided to  give him a go.  I had been suffering
from long running groin and hamstring problems from playing hurling here in Dublin.
Following a thorough assessment Shane was able to pinpoint all my issues and started
me on the road to recovery. Through a mixture of deep tissue massage, dry needling
and continued focus and giving me the right strength and stretching exercises I have
been able to overcome my problems. I can honestly say every time I left his offices
I felt I got value for money and am extremely grateful for that. Another thing is
that he always found the problem I was having without me having to point it out.
This was good for me as it made me believe these injuries weren't in my head"

Michael Liddane/Amdocs
"Working with Shane and Bodymechanix has been a pleasure.

Our employees enjoyed very much the in-house massage sessions organized
throughout the year.

The staff in Bodymechanix is very professional and the feedback received
from the colleagues who attended the in-house massage sessions has been
extremely positive.

We hope to keep cooperating with then as we believe in health and well
being at work and in promoting healthy work/life balance."

Alfredo Donati  |  HR Partner  |  GTS Group Dublin
I first went to see Shane to get treatment for whiplash which was very severe. I was very impressed with his competence and professionalism. His knowledge of the anatomy is obviously very vast as his genuine interest in getting to the root of the problem is very encouraging. Needless to say he made the pain in my back and neck go away much faster than I thought would be possible considering the pain I was in and how little progress I was making with a different treatment I was receiving up until that point.

Donagh Corcoran
I have had back problems nearly all my life and had received many different treatments but to no avail. The first time Shane looked at my back he instantly diagnosed me with Osteochondrosis. After 2 treatments and a handful of exercise's for my homework I was feeling fantastic. I highly recommend him to anyone with similar problems.

Zaiga Grundsteine